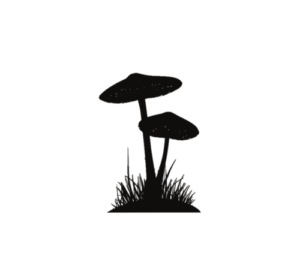 When a storm blew through east Tennessee and two enormous oak trees fell across our driveway, we decided to inoculate some of the freshly fallen wood with a variety of edible and medicinal mushrooms.  Months later, we started noticing the ten acres of wooded land surrounding our home was replete with an arena of gourmet edible and medicinal mushrooms.  Our driveway leads up into a fungus filled hillside with a cap-like top, where so many different strains of mushrooms grow we often joke to ourselves that we "live on a mushroom."  Actually, given the abundance of mushroom mycelia under our feet on planet Earth, this is undeniably true for all of us, in fact.
When a little curiosity led us to using medicinal mushrooms for our health and energy, the effects were so wonderful that we created a way to share those benefits with others.
We found, cultivated, ate, and gave away mushrooms. We both began to benefit from fungi enormously in a multitude of physical, mental and even spiritual ways. The curiosity that began with inoculating some fallen trees soon became a full blown mycological obsession with one aim in mind - to cultivate the healthiest mushrooms on the planet and turn them into amazing food, health, and creative products to enjoy and share with others.
Why fungus, you may ask?  What's so special about mushrooms?
As you will no doubt learn on this site, all mushrooms are magical and fascinating - if for no other reason than the sheer random-seeming nature of their brief emergence from foggy ground and rain-dripped trees.   But, hands down, the most important motivation we have for spending so much time cultivating fungi are the health benefits (physical, mental, emotional) they have bestowed upon us.   It is our intent to share the life supportive and life transformative power of mushrooms with you.
Myco Medicines is located in beautiful East Tennessee, in the foothills of the Smoky Mountains, just along the Tennessee River in Lenoir City, where medicinal mushrooms abound year round.
One of our aims is to help people experience the fantastic world of medicinal mushrooms up close and personal. We love to show our customers and fellow community members the wonderful world of fungus growing right in their back yards, at times.
We are currently developing a portion of our small mushroom farm for touring and a mycological conservatory others may enjoy throughout the year.  In the meantime, for those local stores and venues carrying our products, we provide provocative displays of fruiting mushroom blocks and "Reishi Mushroom Art,"  just because its wonderful to look at and it engages people with the fungus intimately.
We aim to maintain such high standards of quality in our products that we are always perfectly transparent about how our mushrooms are cultivated and our products prepared.  When people eat our mushrooms or take our products we'd like them to know exactly what they're taking, where it came from, and how it was grown or processed, down to the last detail.  These are all things we're quite proud of!
Myco Medicines was founded on the practice of looking to the Earth for health, healing and wellness.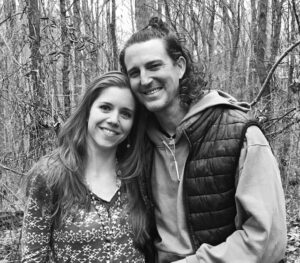 Hello! Thanks for stopping by our site. We are Don and Melynne, the creators and co-owners of Myco Medicines.
The mere beauty of some species of mushrooms in full bloom is often enough to turn even the mycophobic curious, at least.
Though we do many different projects involving mushrooms, we define Myco Medicines as a medicinal mushroom cultivation company. We grow gourmet and medicinal mushrooms but focus our production on strains with the most prolific and specific health effects documented by traditional scientific methods.  We use both the full fruiting bodies and mycelium to create exquisitely healthy, full spectrum products.  We also source to local east Tennessee hemp farmers to combine our mushrooms with their own CBD products!  Each of our mushroom extractions are  formulated by a GMP Lab-certified team, based on each strain's constituent compounds and the desired effects intended with ingestion.  All of our products our third-party lab tested for quality assurance.
Myco Medicines is a trademarked, limited-liability company registered with the Better Business Bureau.  All rights reserved.